Private Label
9 things you should look for in a private label partner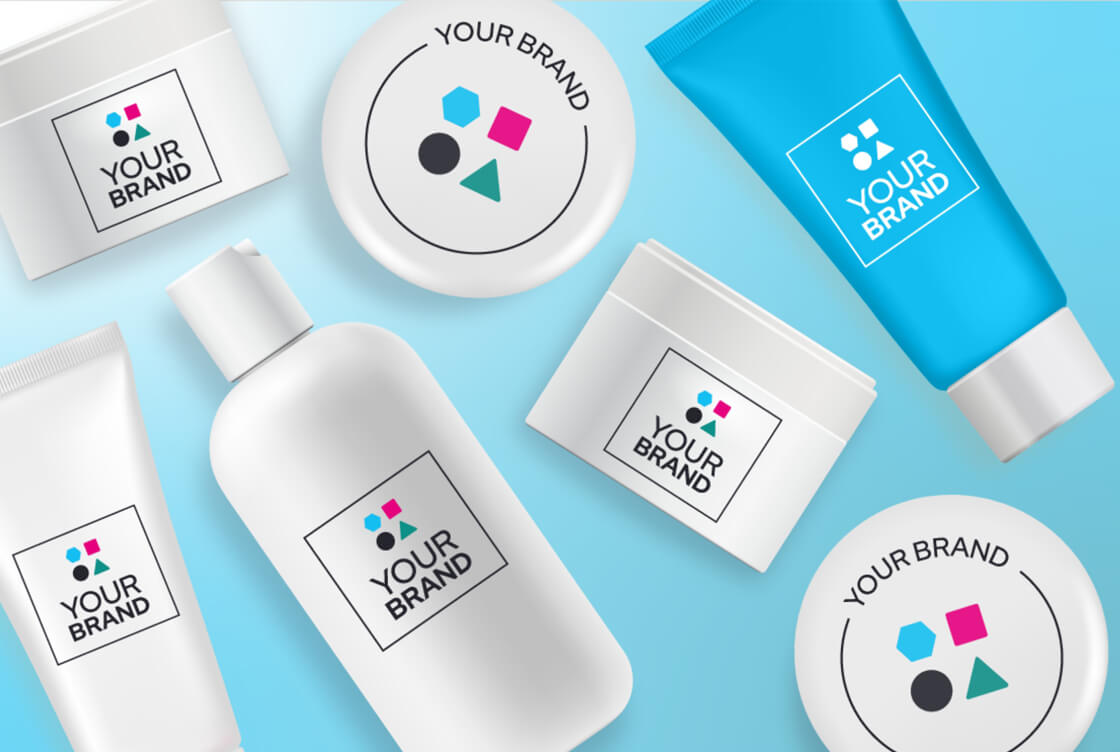 It's an exciting time to be part of the hair care landscape. By 2025, the size of the global hair care market is estimated to be over $105 billion (£78 billion), a massive leap from the $81 billion (£60 billion) of just 10 years ago.
In particular, the hair colour industry is predicted to ramp up to an impressive $42 billion (£31 billion) by 2025, highlighting the immense potential of this market.
So, it's certainly a fruitful time to invest in hair colour and hair care. But, for your brand to immediately start riding the wave of momentum offered by this industry, you'll need the support of a private label manufacturer to ensure you have products to market in short-order.
What is a private label manufacturer?
Private labelling is attaching your branding and labelling to products formulated, developed and manufactured by a third-party. It is utilised in practically every industry, from IT software and solutions, through to the world of cosmetics and hair care.
By having an established production facility take ownership of the R&D, mixology and crafting of your hair colour, you can give full undivided attention to how you will brand and market your new product to shoppers domestically and worldwide. Some of the key benefits of private labelling include:

Your products reach supermarket shelves faster

You don't bear the same cost or time burdens involved in creating products from scratch

You don't carry the overheads of setting up and renting your own production facility

You don't have to employ in-house mixologists and manufacturers
Fundamentally, private labelling is an excellent way to trim down the path to having your own distinct hair colour on store shelves. No overheads, no trademarks, no hassle.
But when committing to a private label partner, it's important to make this decision wisely. Not all manufacturers will have the skills, expertise and reliability to meet your expectations. This could lead to an end-product that doesn't live up to your standards - or the standards of your customers.
Based on our decades of experience creating private label hair colour products for some of the world's leading brands, here are our 9 suggestions to help you find the ideal partner.
Our steps to finding the right private label partner
1. Do they have valid experience in your field?
First and foremost, it is critical that any private label partner you align with has relevant, demonstrable experience in the products or services you're interested in. If they manufacture a wide range of products, or have only a small amount of experience in your market, then there is a greater risk of your products not reaching expectations.
When gauging the experience and expertise of a potential private label partner, ask:-

How long have they been working with your sought-after product?

How long have their production facilities been in operation?

How experienced is the team working within the production house?

Can they provide examples of previous work they have done?

Does their brand have a good reputation in your field?

Do they have a good online/digital footprint (website, social media, etc.)?
At La Riche, hair colour has been our calling for over 40 years. Over the decades we have honed our approach to producing the most vibrant, striking colours on shelves today, and that is why we can guarantee the best possible results for our clients.
2. Do they have a proven, sustainable process?
It would be an absolute nightmare to sign up with a private label manufacturer, only to find that in 6 months' time they no longer have the capacity to fulfil your orders, or have needed to downsize their production capabilities, restricting the amount they can produce.
While it is impossible to predict the future, your private label partner should be able to offer assurances that your orders and product requests will be fulfilled as intended. This could include demonstrating to you any contingency planning they have in place, or having specific clauses in your contract that protect your interests should anything go wrong.
Furthermore, they should be able to demonstrate a production process that is capable of developing the same, high-quality output time and again, without any risk of discrepancies.
3. Do they have customer success stories?
As part of verifying whether a prospective private label partner has the expertise necessary for your requirements, you should be able to see any case studies or success stories that illustrate this.
However, due to the confidential agreements held between private label manufacturers and their partners, a company may not be able to present a broad range of case studies. One trustworthy case study should be enough to prove a manufacturer can deliver exactly what they promise.
That is why we highlight the vivid hair colour range we produce for Directions. With 46 stunning shades available across their selection, this helps show our clients that we can produce the eye-catching, distinctive colours that they desire for their own ranges.
4. Is their approach completely confidential?
As noted above, confidentiality is critical in the world of private labelling. The majority of customers will have no idea that numerous competing brands have their products manufactured in the same facility – and most brands would like to keep it that way!
So, it's essential that your chosen private label partner reassures you that they will keep your third-party relationship secret, and allow you as the seller to take complete ownership of the final product.
We pride ourselves on total confidentiality at La Riche. We work with some of the world's most celebrated brands – but you'll never hear who they are from us…
5. Are they good at communicating their offering?
There is often confusion between the terms "private labelling" and "private labelling". A private label product is created wholly by the manufacturer, with the labelling and branding decided by the seller. A private label product offers a wider scope for customisation, with the product design and specifications all outlined by the seller prior to production.
Due to this confusion of terms, it is vital that your private label partner is able to effectively communicate what they can and can't do for you. This will set clear expectations from both sides of the equation, and reduce the possibility of disappointment.
For this reason, at La Riche we ensure that our distinct services are clearly signposted on our website – whether they are looking for direct production and delivery, or end-to-end support. This guarantees that our customers are able to choose the approach that best suits their requirements and budgets, and that they know exactly what to expect from us.
6. Do they offer any room for customisation?
Even with private label products, it is often beneficial to work with a partner that offers a degree of flexibility. This helps keep your products distinct from any competitors out there, and make sure that your end-product is "yours" in every sense of the word.
At La Riche, we assure our customers of this in a number of ways. First, when a customer selects from the hundreds available in our colour spectrum, that colour becomes exclusively theirs. Nobody else will have access to that colour in future, and you'll never see a competitor stocking the same product as yours.
Furthermore, if our broad spectrum doesn't contain your perfect colour, we can formulate further bespoke colours that do meet your requirements.
7. Are their prices competitive?
While money isn't everything, it is crucial that your private label manufacturer is transparent about the costs involved in their process, and doesn't try to sneak through any hidden fees.
On top of this, although private labelling itself is a more cost-effective, efficient approach to developing branded products, it's worthwhile to judge a manufacturer's costs against others in their market to see which offers the best quality at the most affordable rates.
8. Are the ingredients they use ethical?
Particularly in the hair colour and wider cosmetics market, how the ingredients used in products are sourced, crafted and tested is under greater scrutiny than ever. You want to guarantee that these are safe for your own customers, but also that they are ethical to produce.
This is why at La Riche, all of our products are cruelty-free and vegan-friendly – this gives our partners security over the quality of our output, which then allows them to showcase the same benefits in marketing their products to their own audiences.
9. Do they share your values and goals?
Finally, strong, lasting relationships between private label manufacturers and sellers are often based on shared, aligned values. If these are too far apart, issues can develop that extend beyond the manufacturing and shipping of products. Over time, this may contribute towards an untenable working relationship.
At La Riche, we are upfront with potential partners upfront about who we are. We are vibrant. We are individual. We are real. We are committed to being environmentally conscious – our upcoming hair colour tubs will be made from 100% recycled plastic.
And, above all else, we pour our heart and soul into every shade we produce. Hair colour is all that we do, and that is why we always provide our private label partners with the highest quality output, every time, to their exact specifications.
Find the perfect private label partner at La Riche
The 9 questions we've highlighted here will help you guarantee that, regardless of the private label partner you are looking for, you can identify the one that best aligns with what you need.
Of course, if you're looking to enter the exciting hair colour and wider hair care market, then congratulations – you are one step away from working with an ideal partner! With over four decades at the forefront of hair colour, we can work closely with you to develop high-quality, head-turning colours that will capture your customers' imaginations.
You can find out more about our private label services here, or get in touch with our team to discuss your requirements.